"JTT" | JUNIOR TEAM TENNIS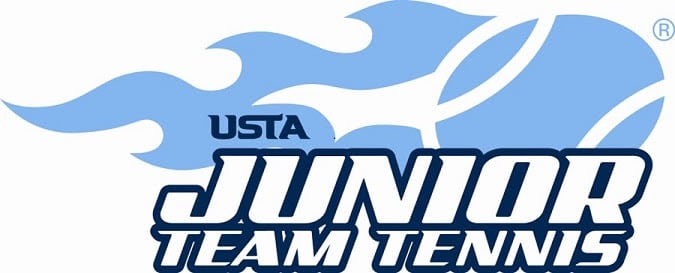 Junior Team Tennis
A central pillar to the Rippner Tennis junior program is our involvement in the United States Tennis Association's (USTA) initiative to grow the game through team tennis opportunities. Some of the strongest memories that we have as adults are the moments from participating youth team sports. Tennis should leave these same memories in our conscious and, as a result, team tennis is growing throughout the country and in a big way throughout Austin.
Rippner Tennis is proud of the success our junior teams have had both locally and at the state level. Since 2012, we have sent five teams to the Sectional Championships, produced four local champions, and one state runner up. Our junior teams comprise players from 10-and-Under Tennis through the 18-and-Under groups. Beginners as well as the most advanced players compete for Rippner Tennis in this team format.
Time to claim your place on one of our many junior tennis teams and battle the rest of Austin clubs for the right to head to Sectionals!
Once again, we will be fielding teams in every age group and level so take a look at the following descriptions.
BEGINNER
Players who have yet or just begun playing competitive tennis — low stress, tons of fun, and educational

Friday

 Match Practice — planned practices to teach students how to manage a tennis match
Matches to take place 

on Sunday

 (some Saturdays) — possible dates 9/25, 10/2, 10/9, 10/23, and 10/30
Fielding Teams in…8-and-Under Red Ball, 10-and-Under Orange Ball, 12-and-Under, and 14-and-Under
Team T-shirts included with the season package of $150
INTERMEDIATE
Players who have experienced success in Challenger-level tournaments within the USTA system but have yet to qualify for Championship Major Zone events
Parents captain teams in this level and the kids take more ownership of their competition
Matches to take place on Sundays that do not conflict with local Challenger events — possible dates 10/9, 10/23, and 10/30. The shortened season may require a few double headers.
Fielding teams in…10-and-Under Orange, 10-and-Under Green, 12-and-Under, 14-and-Under, and 18-and-Under
Team T-Shirt included with the season package of $50
ADVANCED
Players who have qualified for Championship Major Zone and Super Championship Major Zone events
One-weekend (1 or 2 days) to determine the city champions for each age group
City Championships to take place on 10/22 – 10/23 or 10/29 – 10/30 in case of rain out.
Fielding teams in…12-and-Under, 14-and-Under, and 18-and-Under
Team T-Shirt included with the season package of $50
To reserve a roster spot, email Coach Mike michael@rippnertennis.com
For general question about the local team tennis league, email the Team Tennis League Coordinator, Jessica McMillen smcmillen@austin.rr.com
Let's get some city championships!